UK Start-up Visa Endorsement Success for Joint Entrepreneurs
We are exceptionally proud to share our latest customer success story with this UK Start-up visa endorsement!
Accomplished EduTech innovator Jeet Choudhary and Digital Marketing leader Praveen Malik first approached our specialists in early March 2022 to discuss a potential business opportunity that they thought would be viable, scalable, attractive and innovative for the UK's world-class digital economy. 
Both Jeet and Praveen's entrepreneur experience and hands-on EduTech portfolio is very impressive. Although they would have very likely been a successful recipients of a UK Global Talent visa endorsement, we felt that their new business idea would bring exceptional value to the UK's burgeoning tech scene and so we encouraged them to follow the Start-up visa opportunity route.
The new business idea allows time-poor freelance tutors to set the software to a number of tasks, such as lead generation, lead nurturing, social media management, customer relationship management (CRM), reputation management, and analytics. Their software uses the latest of Artificial Intelligence and Machine Learning technology to conduct much of the marketing promotional activity with little human involvement.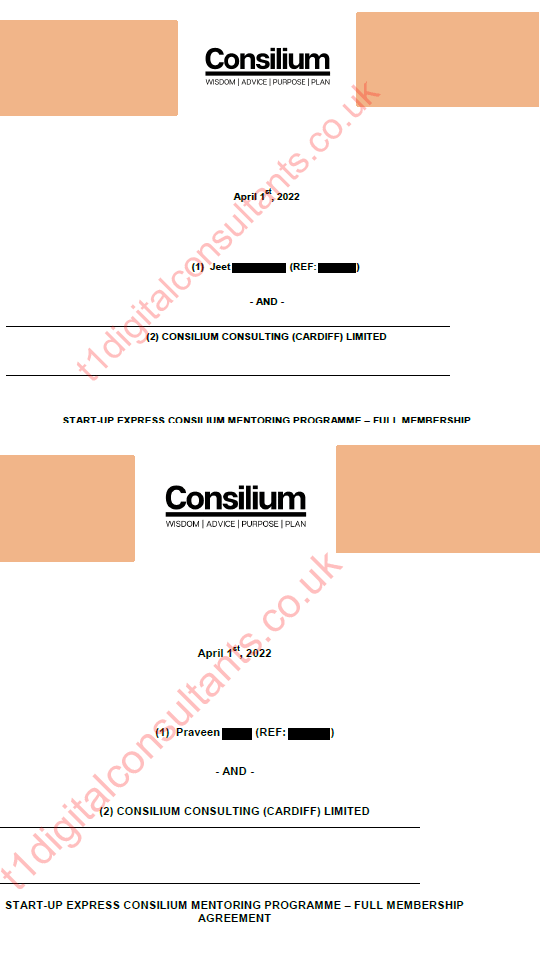 The UK's new Startup visa is particularly relevant to unique entrepreneurs who wish to establish their business in the UK.
There are of course numerous criteria that must be met to qualify for endorsement (for instance, CEFR Level B2 in English), however our brilliant team is exceptionally well versed in the process of business plan development and can offer invaluable relevant guidance.
Following discussions with our dynamic business development team members who provided advice throughout the process, and with founders inspiring business plan properly documented, the application was then submitted to the endorsing body who promptly approved the application.
"I am very thankful to Navin Ji and his entire team, Which is highly talented team of professionals who possess the knowledge, insight and experience required to support Startup endorsement applications: Praveen Malik

I am very thankful to T1 Digital Consultants UK and specially thanks to Mr Navin, director of the company. His team has helped me in my UK Start Up visa process from scratch to end.His team is providing an excellent services and I strongly recommend this agency for UK visa related services.They were very helpful and supportive throughout the process.I rate them 5 stars: Jeet Choudhary"
Of course, we are very proud of this result and hope to see their new business being used by inclusive and diverse teams from the United Kingdom and all over the world very soon.
Request a FREE 30 MINUTE CONSULTATION with our trusted Startup visa endorsement team to find out if you could grow your business in the UK:
Our promise to our clients:
To provide clear guidance and advise on whether you have the potential to meet the strict criteria set by endorsing bodies across the United Kingdom's Global Talent visa, Start-up visa and Innovator visa programmes.
Find out more an email, give our experts a call or chat with us via WhatsApp today at +442079936286.
Check out reviews from other happy clients and follow us on social media at