Successful UK Innovator Visa Endorsement for a TravelTech Entrepreneur
T1 Global team is proud to share our latest successful UK Innovator Visa application, keeping our 100% success rate for Startup and Innovator Visas!
Mr. Muthuraja Mani engaged with our business plan specialists to discuss a new concept that he thought would be viable, scalable, attractive, and innovative for the UK's booming digital economy.
Mr. Mani is an experienced business manager, with over 20 years of experience in corporate environments. He also has proven expertise in setting up start-ups and possesses a degree in Commerce. During the past 20 years, Mr. Mani has worked across multiple verticals such as consulting, service delivery, operations, customer service, digital marketing, and, more recently during the past three years, in travel & tourism. He currently runs a successful travel agency (specialising in flight only) and has the relevant ATOL membership and accreditation.
The new business model is looking to establish a Travel Agency type business, building on existing experiences (and a network of satisfied customers) and the expected rebound in the sector once the COVID pandemic retreat gains pace, and consumers become more confident in organising travel and holidays. The business model has some additional innovative features and approaches that is set to revolutionise the UK travel industry.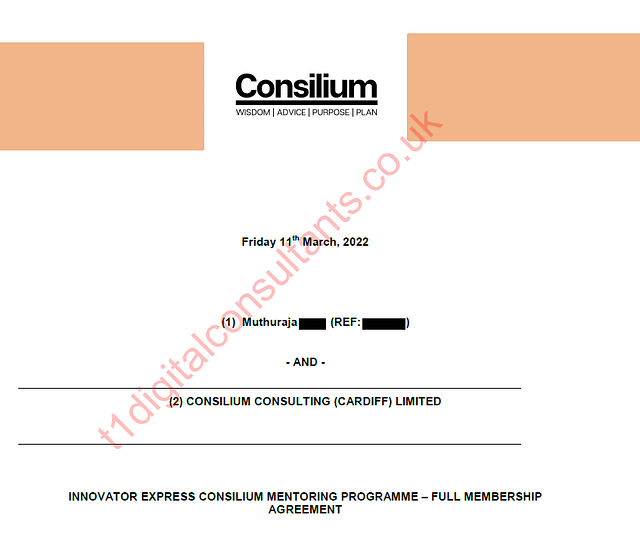 The UK's new Innovator visa is particularly relevant to unique entrepreneurs who wish to establish their business in the UK.
There are of course numerous criteria that must be met to qualify for endorsement (for instance, CEFR Level B2 in English), however our brilliant team is exceptionally well versed in the process of business plan development and can offer invaluable relevant guidance.
Following discussions with our dynamic business development team members who provided advice throughout the process, and with Mr. Mani's inspiring business plan properly documented, the application was then submitted to the endorsing body who promptly approved the application.
"I am grateful to Navin and his entire team, who are a highly skilled group of experts with the expertise, insight, and experience needed to assist Innovator endorsement applications. Thanks."
Of course, we are very proud of this result and hope to see Mr. Mani's new business being used by inclusive and diverse teams from the United Kingdom and all over the world very soon.
Request a FREE 30 MINUTE CONSULTATION with our trusted Innovator visa endorsement team to find out if you could grow your business in the UK:
Our promise to our clients:
To provide clear guidance and advise on whether you have the potential to meet the strict criteria set by endorsing bodies across the United Kingdom's Global Talent visa, Start-up visa and Innovator visa programmes.
Find out more an email, give our experts a call or chat with us via WhatsApp today at +442079936286.
Check out reviews from other happy clients and follow us on social media at